Dr. Delores Morgan
Committed to the work of raising student performance and closing the achievement gap, Dee Morgan has served in a variety of roles in urban and suburban districts including a superintendent, deputy superintendent, curriculum and instruction director, early childhood coordinator, principal, and special education teacher. She worked as a regional specialist for Race to the Top and, since 2015, a consultant for the Ohio Department of Education, Office of Improvement and Innovation, serving as a team lead for district reviews. A native of Columbus, Ohio, she attended Columbus Public Schools, K-12, and was graduated from the Ohio State University with a degree in elementary education; specifically, early childhood. Relocating to Denver, Colorado in the late 70s, she obtained a master's and a doctoral degree from the University of Denver and honed skills in standards-based instruction while in leadership roles with Jefferson County Public Schools, Aurora Public, and Northglen districts. Her work in Colorado with educational innovators such as Lillian Katz, Robert Marzano, Art Costa, and Doug Reeves guided the development of her educational philosophies and beliefs about evidence-based practice and schools that work. She currently resides in Westerville, Ohio with her husband, Bob. They have identical twin daughters; one who is a veterinary epidemiologist in New Zealand and the other a writer living in Greenwich, CN.
Barbara Murphy
Barbara has devoted her 30 plus year career to the belief that all students can achieve success and are deserving of quality education. Prior to working at Charter School Specialists, she was an Urban Regional Consultant for Race to the Top working with three large state districts. After graduating from college, she returned to the Cleveland Metropolitan School District where she was a world language teacher and administrator. Barbara has had experience as a district curriculum director, federal programs coordinator, curriculum specialist and principal of Eagle Heights Academy. She has been an adjunct professor at both John Carroll University and Notre Dame College of Ohio where she has taught classes in Urban Education and Secondary School Curriculum and Instruction. Barbara holds a B.A. degree from Howard University, Washington, D.C. and an MEd from Kent State University. Barbara enjoys traveling, reading and spending time with family and friends.
Rochelle Nelson
Prior to this position, Rochelle served as a digital content account manager for Florida Virtual School and was responsible for forging new partnerships with schools and school districts in the Midwest region of the United States. Previously, she was Director of Student and Staff services in an Ohio statewide K-12 e-school for three years and with the charter school for a total of five years. Other roles included directing the School Improvement Plan, District Testing Program and all school's technology systems. Rochelle holds a Master's Degree in Talented and Gifted Education and over twenty-five years in education in both, brick-and-mortar and virtual/blended schools. In her spare time, Rochelle is co-owner of Violet Community CrossFit and loves working out with her community and helping others get stronger and more physically prepared for life. She has two daughters who play travel soccer, so she and her husband enjoy traveling around Ohio to watch them play.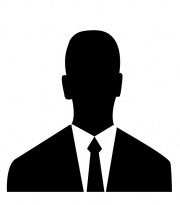 Bob Lotz
Treasurer Bob has dedicated his career, which spans more than 40 years, to public education. His 20 years of service as a district school treasurer – coupled with his service as a district superintendent and, early in his career, as an assistant principal – serves as a solid foundation in providing strong fiscal support to Ohio charter schools. In 1995, Bob was named "Treasurer of the Year" by the Ohio Association of School Business Officials. He is a past president of the association and has served as a governing authority member for the Northwest Ohio Computer Services Cooperative for whom he organized and chaired the Cooperative Worker Compensation Group.